21 April 2023
Galbusera Tre Marie arrives in Dalmine with a new Store-Bistrot- cafeteria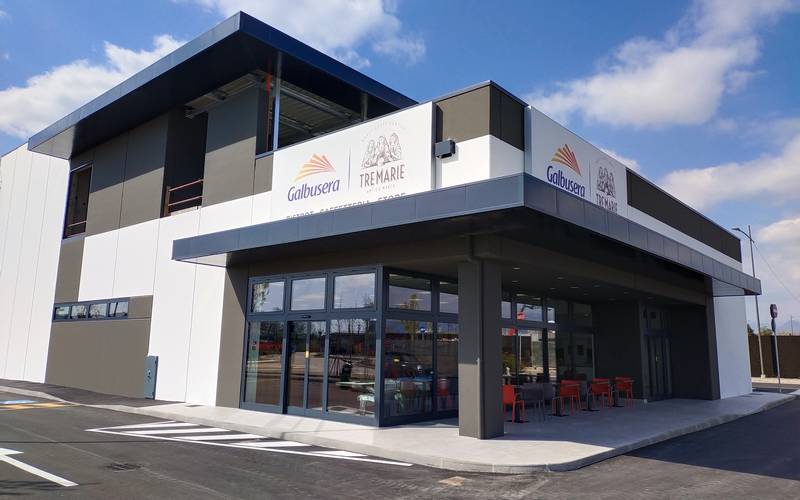 Bistrot, cafeteria and store, this is the format chosen with a layout designed specifically for the need to manage entrance and exit flows. The latter, in fact, have been designed to be efficient individually and to be at the same time integrated between the different areas (Store-cafeteria-Bistrot).
Characterized by warm colors and wood finishes, the store is elegant and welcoming.
In addition to the versatile 3x3, an exhibition system that guarantees customization and modularity, the whole setting of the store has been designed to give a sense of uniqueness and make pleasant not only shopping in the store but also the area dedicated to the bistro and cafeteria, a place to stop and savor the sweet delights of the brand.
We also contributed to the creation of the new store by offering the Futura Proxy checkout counters, particularly compact, flexible and customizable.